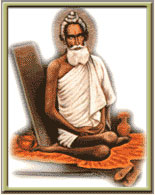 With the Infinite Grace of Yogavatar Baba Loknath, we have now been able to fulfill our long cherished dream - the dream to share the Divine wisdom of the Living Gita with all the million devotees of Baba Loknath around the world.
We have endeavoured to create, with the help of modern technology, a temple of our Divine Guru, in the expanse of the cyber-space, which the devoted can enter, any time at his or her will to have a darshan of the Baba and to learn and contemplate on his great wisdom, without the hindrances of time, distance and regulations.

One of our humble but important objectives is to work - as much as is within our limits and with the noble help of the devotees of Baba Loknath - for social justice and to help our poorer brethren. We have here a special section committed to that purpose.

The creation and further enhancement of this virtual temple is in progress. To this effect we shall need the valuable help and constant inspiration of the devotees of Baba Loknath. Hence, it is our most humble appeal to you to keep in constant touch with us and send in your helpful suggestions.
Help us to spread the holy wisdom and Infinite Grace of Baba Loknath around the world and among the people of all countries, all religions and all sections.

Honesty is our only faith.
Devotion is our only language.
Loyalty is our only strength.
Temple of Baba is the only refuge of the devotee.